Lecturer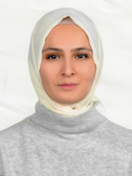 Funda Güner, Lecturer
Academic Degrees
Ph.D. Student, Gazi University, Industrial Engineering
M.S., Çankaya University, Industrial Engineering, 2012
B.A., Çankaya University, Economics, 2011
B.S., Çankaya University, Industrial Engineering, 2009
Office: L-310
Phone: (312) 233 1359
Email:

Schedule
Research Interests
Assembly line balancing, scheduling, production planning.
Conference Proceedings
KARABAK, F., Güner, N. D., Satır, B., Kandiller, L., & Gürsoy, İ. (2011). An optimization model for worker assignment of a mixed model vehicle production assembly line under worker mobility. Proceedings of the 41st International Conference on Computers & Industrial Engineering, Los Angeles, California, USA, 23-25 October, 2011 (pp. 483-490).
Master's Thesis
Workforce assignment in a multi-worker multi-sided mixed-model assembly line balancing problem.
Contact
Address:
Çankaya University
Department of Industrial Engineering
Eskişehir Yolu 29. km
Yukarıyurtçu Mahallesi
Mimar Sinan Caddesi, No: 4
Etimesgut, 06790, Ankara, Turkey

Phone: (+90 312) 233 1360
Fax: (+90 312) 233 1026
Email: