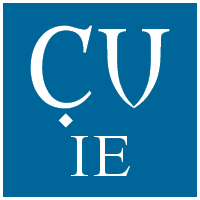 What distinguishes Çankaya IE?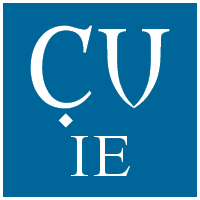 What distinguishes Çankaya IE?
Quality and Accredited Education
Our curriculum is refined with courses designed to provide students with hands-on experience, including summer trainings and Systems' Analysis, Design and Implementation courses during which groups of our senior students work on real-life problems in partnership with various production and service companies in Ankara. Industry-university relationships, and hence, real-life projects provided through this relationship help our students apply their theoretical knowledge and gain experience before they graduate. Some of our graduates have even been offered positions in the companies partnering with our department as a result of their successful project work during this relationship.
English is the medium of instruction, providing a global advantage to our students and graduates.
Our undergraduate program was first accredited in May 1, 2013 by the Association for Evaluation and Accreditation of Engineering Programs (MÜDEK) and awarded the First Cycle EUR-ACE Certificate, and has been accredited and certified since then. Our dedication to quality education has been rewarded with an extension of the MÜDEK accreditation and the award of First Cycle EUR-ACE Certificate until September 30, 2023. Our graduates during the award period carry the certification on their diplomas, recognized for their B.S. degree in Europe and some other countries.
Experienced and Qualified Faculty
Our faculty members hold degrees from well-known and reputable universities from Turkey and abroad, providing a broad spectrum of expertise in various industrial engineering areas.
Each student has an appointed faculty member as an academic advisor who follows the student's academic progress, helps choosing and approving courses based on the curriculum, prerequisites and the student's grades; and also mentors the student throughout the university education.
Tuition Waivers and Scholarships
All of our undergraduate students are enrolled with tuition waiver according to their academic performance in the ÖSYM entrance exam. The tuition waiver obtained through the entrance exam continues throughout their education without interruption. In addition, students may obtain additional tuition waiver depending on their success in the program.
Information about admissions, tuition waivers and scholarships are available at the University Webpage for Prospectives. The admissions quota for the undergraduate program at Industrial Engineering Department for the 2019-2020 academic year is given below:
| B.S. Program | Entrance Score Type | Quota |
| --- | --- | --- |
| Industrial Engineering (English) (100% tuition waiver) | SAY | 10 |
| Industrial Engineering (English) (50% tuition waiver) | SAY | 45 |
| Industrial Engineering (English) (25% tuition waiver) | SAY | 15 |
| Total | | 70 |
Double Major and Minor Opportunities
Undergraduate students who satisfy certain requirements may also apply a second department for a double major degree or a minor program certificate. There are 15 other departments offering major programs and 18 departments offering minor programs to IE students. Those students who graduate from their own program and a major degree program receive undergraduate diplomas from both departments, whereas those students who successfully complete a minor program receive a certificate from their minor program along with an undergraduate diploma from their own department.
Facilities and Library
Facilities and laboratories within Çankaya University are in service of our students providing equipment and tools, supporting our students' educational needs. In addition to university-wide facilities and laboratories, our department has two industrial engineering-specific laboratories: (1) Modeling & Simulation Laboratory, (2) Work Study and Ergonomics Laboratory, providing our students with facilities where they can have experience on various program areas and link their theoretical knowledge with practice using the provided software and equipment.
Our two libraries, one located in the Central Campus and the other one in our Balgat Campus provide a wide range of books, periodicals, and electronic sources for our students, faculty and staff.
One of the First IE Undergraduate Programs in Turkey
Our department was established as one of the first two engineering departments in the Faculty of Engineering at Çankaya University. Among the non-profit universities in Turkey, it is the second Industrial Engineering department having undergraduate program graduates.
Alumni Successes and Job Opportunities
More than 900 of our alumni are working in various areas, both in Turkey and abroad.
Social and Educational Environment
Industrial Engineering Club, is the first established student club out of 74 student clubs at the university. The main purpose of this society is to provide coordination between industrial engineering students among different universities around Turkey, to help improving themselves during their university life to be the Industrial Engineers of the future, to organize social and educational activities for Industrial Engineering students and faculty.
Contact
Address:
Çankaya University
Department of Industrial Engineering
Eskişehir Yolu 29. km
Yukarıyurtçu Mahallesi
Mimar Sinan Caddesi, No: 4
Etimesgut, 06790, Ankara, Turkey

Phone: (+90 312) 233 1360
Fax: (+90 312) 233 1026
Email: